Nobilia Laser 416 in Alpine White is a slab door style available in Premium White, Sand, Mineral Grey, Satin Grey, Honed Honey, Honed Ivory, Flared Oak Reproduction and as seen here Alpine White 416.
Kitchens without limits.
Today, the kitchen is very much the heart of the home/of where we live. The borders between cooking, eating, and living have long since disappeared and our living spaces and separate rooms and their individual functions have now merged together more and more.
The sleek elegance of the White Laser door fronts are stunningly emphasised by the surround in trendy Canadian oak reproduction with effortlessly adorn the mixed heights of the kitchen furniture.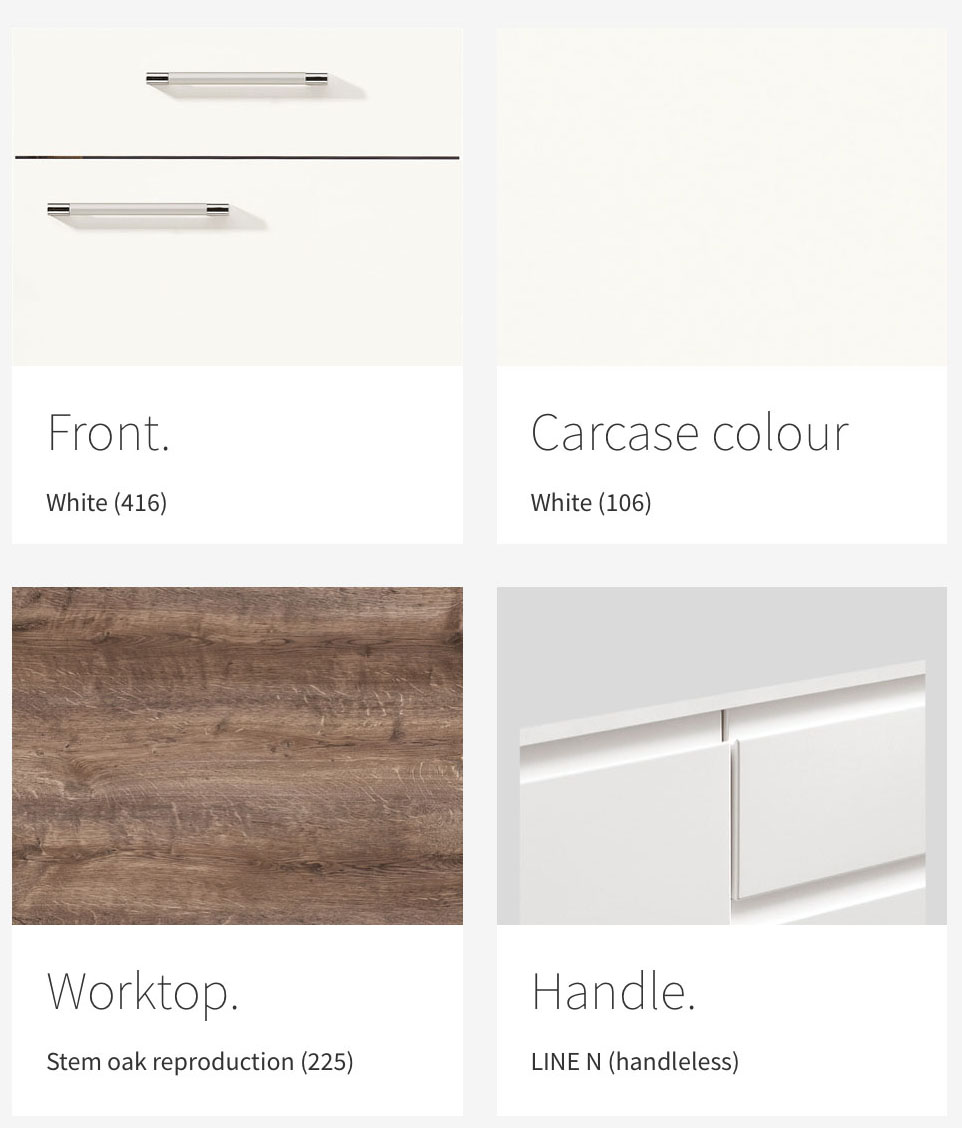 The discreetly illuminated segmented glass units produce a subtle mood lighting and enhance the transition into the living room.
Another Example of Nobilia Laser 416 in Alpine White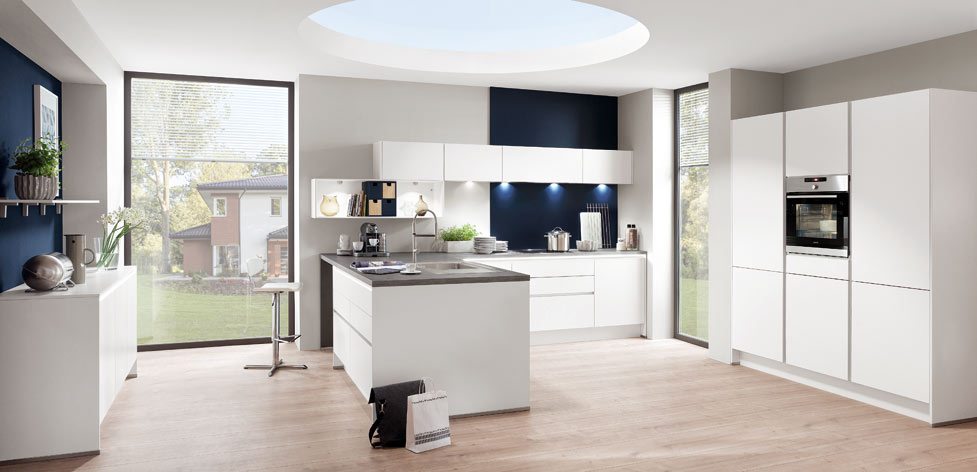 Above: This L-shape kitchen would work well in an apartment or smaller profile of house where a combined living space of kitchen and lounge makes for a more open plan feel and although the use of the blue decorative panels is subtle it offers just enough balance to allow for the lounge element of the open plan room to not contrast too much thus allowing for a smooth transition.
Below: The clever and stylish positioning of the slim profile wall units and decorative yet functional shelving continues this subtle colour matching and provides a break from the norm in dispensing away with the traditional full height wall units and in doing so it enhances the open plan feel to the room.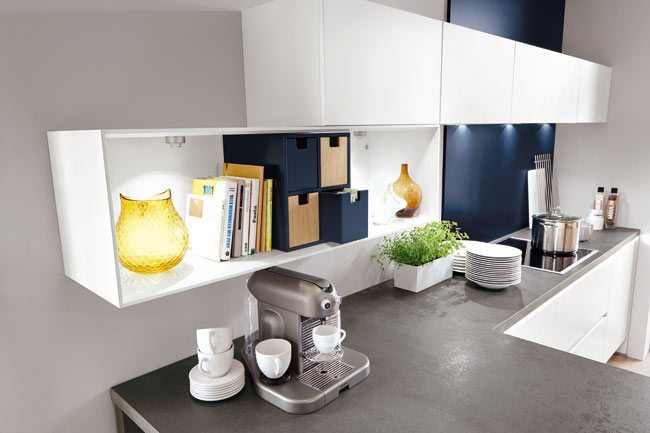 iHome Interiors design and fit a stunning range of Nobilia German kitchens across Buckinghamshire, London, Berkshire, Surrey, Oxfordshire, Hampshire and Hertfordshire.
Click 'Previous Work' for a look at the vast array of projects we have delivered to date and if you would like to have any further information regarding our Nobilia German Kitchens, or a brochure please feel free to get in touch…