Nobilia Finesse 732 Alpine White is a new style for the 2017 Collection and true to its namesake offers a simple and understated flair and as with any Nobilia kitchen is designed with impressive delicacy and skill. The design of the front could well be called somewhat neo-classic because it has a narrow frame on the outside edge.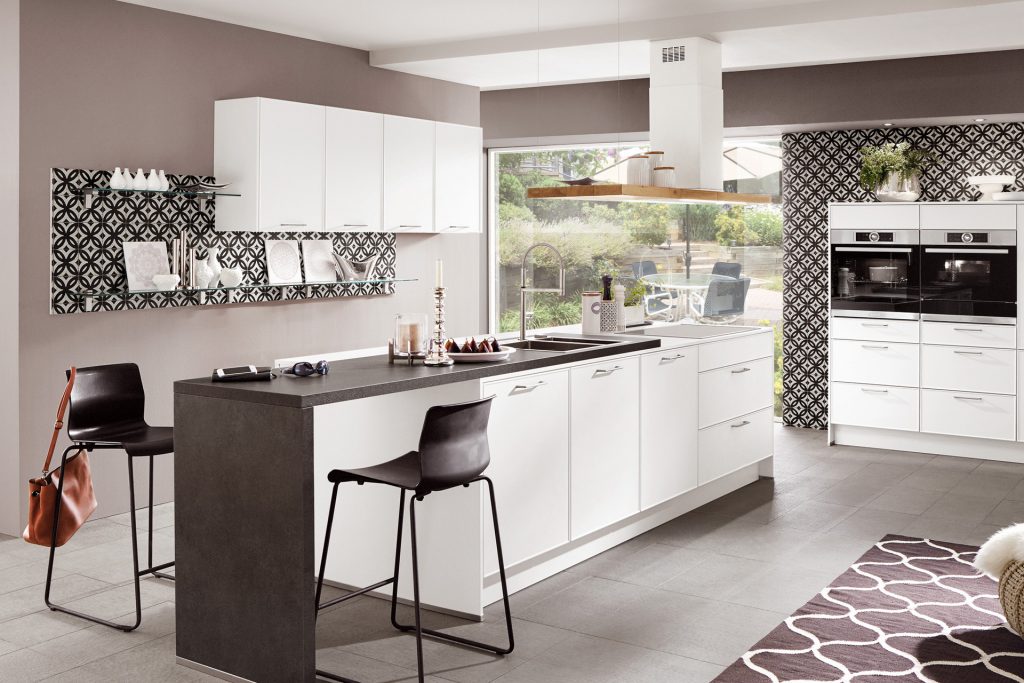 The Nobilia Finesse is only available in the 732 Alpine White Matt and like Nobilia York, Nobilia SYLT Honed White, Nobilia Lucca Ivory Matt and several others such as Nobilia Castello they are all standalone and come only in one colour to enhance the Cottage Collection of kitchens that are more classic in appearance.
Whilst the German kitchens have always been synonymous with the famous very modern and contemporary white gloss handle-less, it is styles like Finesse that offer the modern kitchen buyer some balance and perhaps the best answer to the question of "classic or modern?".
It is styles like Finesse that enable homeowners to have a kitchen that has the right elements of both classic and contemporary. You get the classic looks and beauty but underneath is a very modern and engineered furniture solution that has been ergonomically designed to offer ease of use. Modern practicality and classes looks, a winning combination.
iHome Kitchens design and fit a stunning range of English made and German kitchens across Buckinghamshire, London, Berkshire, Surrey, Oxfordshire, Hampshire and Hertfordshire.
We have a vast array of customer work that demonstrates just how transferable the designs are into real life as whilst we tailor every kitchen around each customers specific needs and preferences the quality of the Nobilia kitchen furniture is first class, as our customer projects show.
Click 'Our Work' in the top menu for a look at our previous customer projects that we have delivered to date and if you have any questions or wish to emulate some elements of our past work into your next kitchen project or perhaps you may wish to take advantage of our Free Design Planning service simply call or email us at your convenience…