Remo Contemporary is a versatile English made Kitchen available from iHome Interiors. The Remo style is true handle-less, sleak and profiled, with a design elegance honed from the 'less is more' design ethos.
Shown here in Remo Silver Grey this soft shade of grey creates a calming but contemporary feel to suit every setting. The subtle Silver Grey pairs well with other finishes – as shown here with Broadoak Rye.
A feature of this kitchen layout includes an integrated breakfast table that creates a social role to the kitchen whilst making the most of the space.
Although shown here in a Gloss finish the Remo Contemporary doors are also available in a Matt finish and all of the following colours: Alabaster, Almond, Aubergine, Black, Brown Grey, Cashmere, Chalk Blue, Graphite, Lava, Light Olive, Porcelain, Saffron, Spearmint, Stone Grey, Truffle, Umber and White.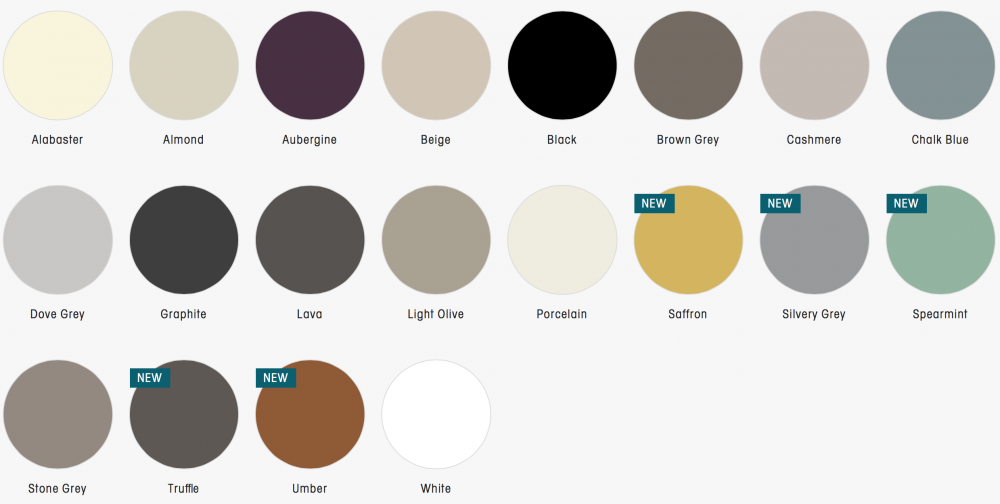 Made in the UK the Remo Contemporary Matt & Gloss range of kitchens are available in the striking colour palette shown above which allows superior levels of mixing and matching to achieve hundreds of colour combinations to cater for almost any personal styling preference you may have.
For more details on the Remo Contemporary or any other of our English Kitchens, to request a brochure, or to speak to one of our designers about your new kitchen project, simply use of website contact form (Contact Us) or call at your earliest convenience…