Nobilia's Duo 333 door is available in a matt white finish, very different to the usual popular Gloss or High Gloss door.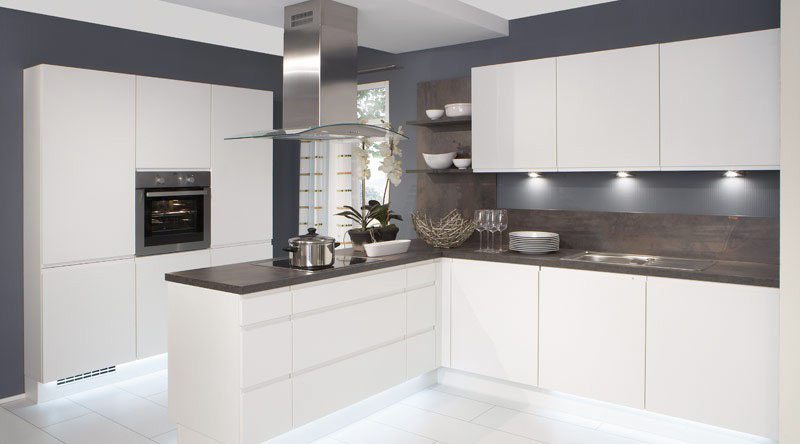 This handle-less German kitchen door style offers clean lines and swatches of matt white colour which are very on trend. However, the matt white can be paired with colour and texture and as seen here certain earth tones can help to compliment the matt tones perfectly and looks fantastic when matched with a alternate door front and colour.
At iHome Interiors we tailor our designs around our customers specific preferences and needs and we can design and fit a from stunning range of Nobilia German kitchens across Buckinghamshire, London, Berkshire, Surrey, Oxfordshire, Hampshire and Hertfordshire.
Click 'Previous Work' for a look at the vast array of projects we have delivered to date and if you would like to have any further information regarding our Nobilia German Kitchens, or a brochure please feel free to get in touch…