Clean lines, exquisite materials and clearly structured architecture – these are the distinguishing marks of our Nobilia designer kitchens. Our extensive assortment of smooth, flawless surfaces enable you to customise your small or large lifestyle German handle-less kitchen kitchen to your preferences.
Connoisseurs of puristic design are well-served with our handle- less kitchens. Here, the integrated recessed handles take the lead as the horizontal stylistic element that sets the tone for the new kitchen and they are available in a multitude of colours.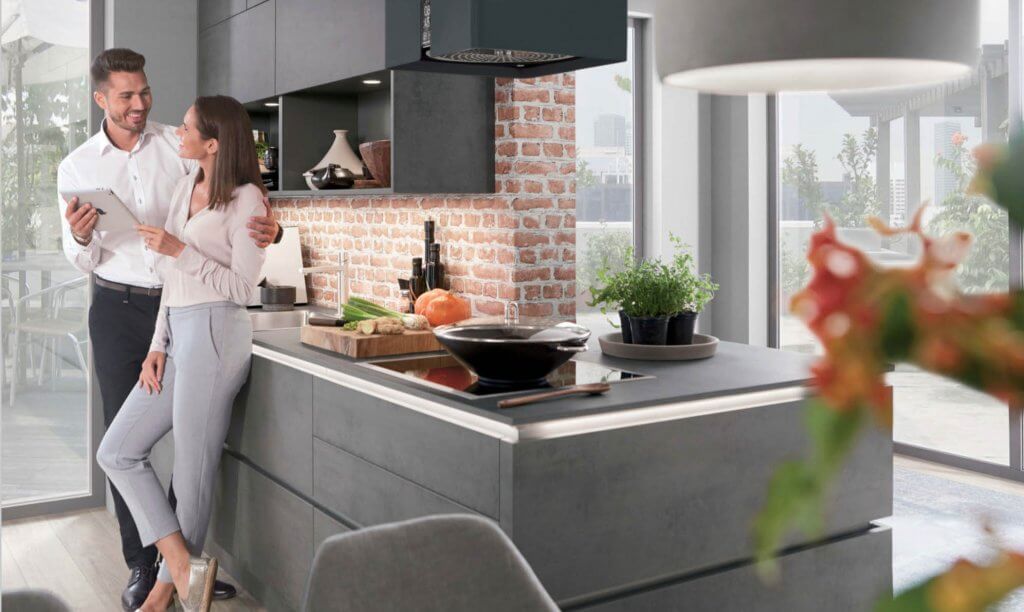 The handleless LINE N styles all have a horizontal recess between the door and worktop that seamlessly runs for the entire length of the kitchen resulting in a unobstructed and continuous profile and Nobilia's precision engineering at work, the doors and drawers are perfectly square, laser edged and without embellishment.
For more information on Nobilia Kitchens please get in touch and see below the range of beautiful and functional kitchens that are available:
*clicking on any image below opens the gallery at your chosen image
The LINE N kitchen collection from Nobilia kitchens creates a beautifully linear and uniform appearance, enhancing interiors spaces to further develop what a true German handle-less kitchen really is.
At iHome Interiors we tailor our designs around our customers specific preferences and needs to design and fit the perfect bespoke solution for each customer.
If you are interested in Nobilia kitchens, or any other of the kitchens we design, supply and install we operate across Buckinghamshire, London, Berkshire, Surrey, Oxfordshire, Hampshire and Hertfordshire.