Made entirely from solid oak, the Kinsale kitchen is for style savvy homeowners who recognise that classic designs endure the test of time.  Take advantage of our ability to make non-standard door sizes and the host of imaginative accessories to design a kitchen to your exact requirements.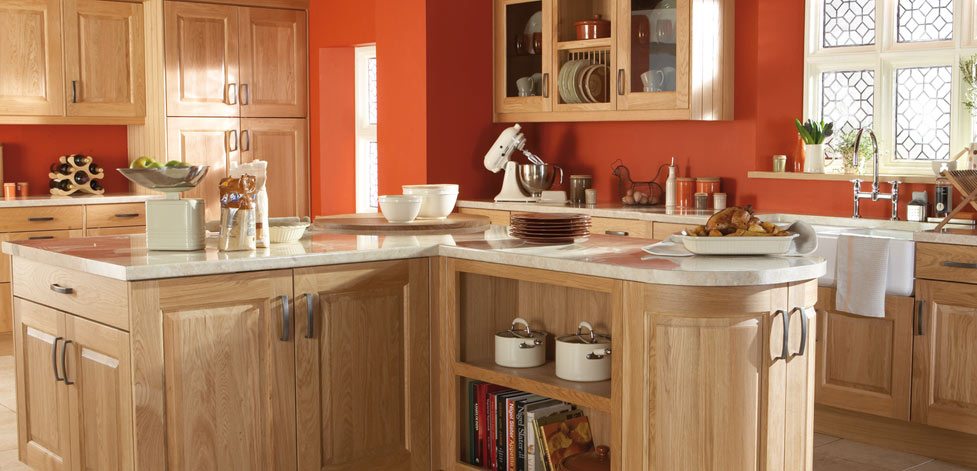 Made with a 90mm Solid European Oak framing and Solid European Oak raised & fielded centre panel with both featured glass and curves doors available Kinsale Natural Oak is another exquisite traditional kitchen that is atypical of a classic English Shaker.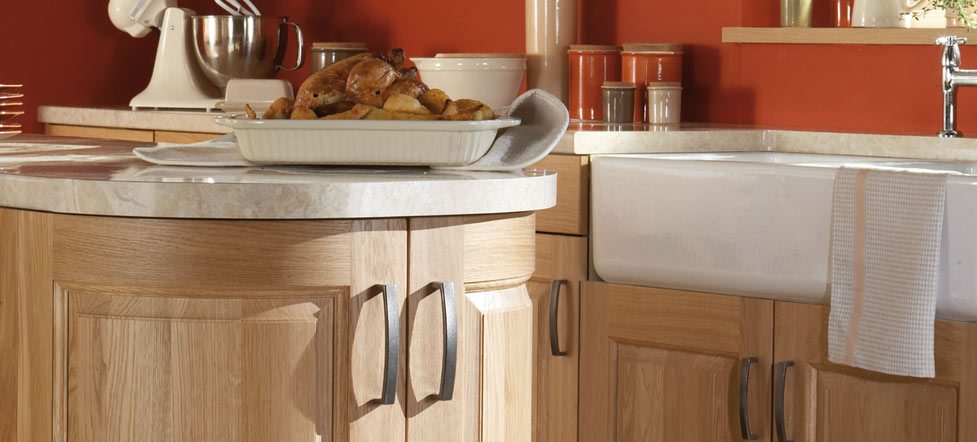 The floorspace of the above room photo allows for a signature island feature that is multipurpose in so much as it provides both ample storage and food preparation and the little touches such as the shelving (perfect for recipe books) and solid timber chopping block add a wealth a character to the English charm of the Kinsale style.
iHome Interiors design and fit a stunning range of kitchens across Buckinghamshire, London, Berkshire, Surrey, Oxfordshire, Hampshire and Hertfordshire.
Click 'Previous Work' for a look at the vast array of projects we have delivered to date and if you would like to have any further information regarding our English Made Kitchens, please feel free to get in touch