Nobilia Laser is a popular slab style door offering with on-trend German minimalist appeal that is available as shown here in Slate Grey 428, in addition to Premium White, Mineral Grey, Sand, White, Satin Grey, another variant of Honed Ivory & Flared Oak mix, plus Alpine White.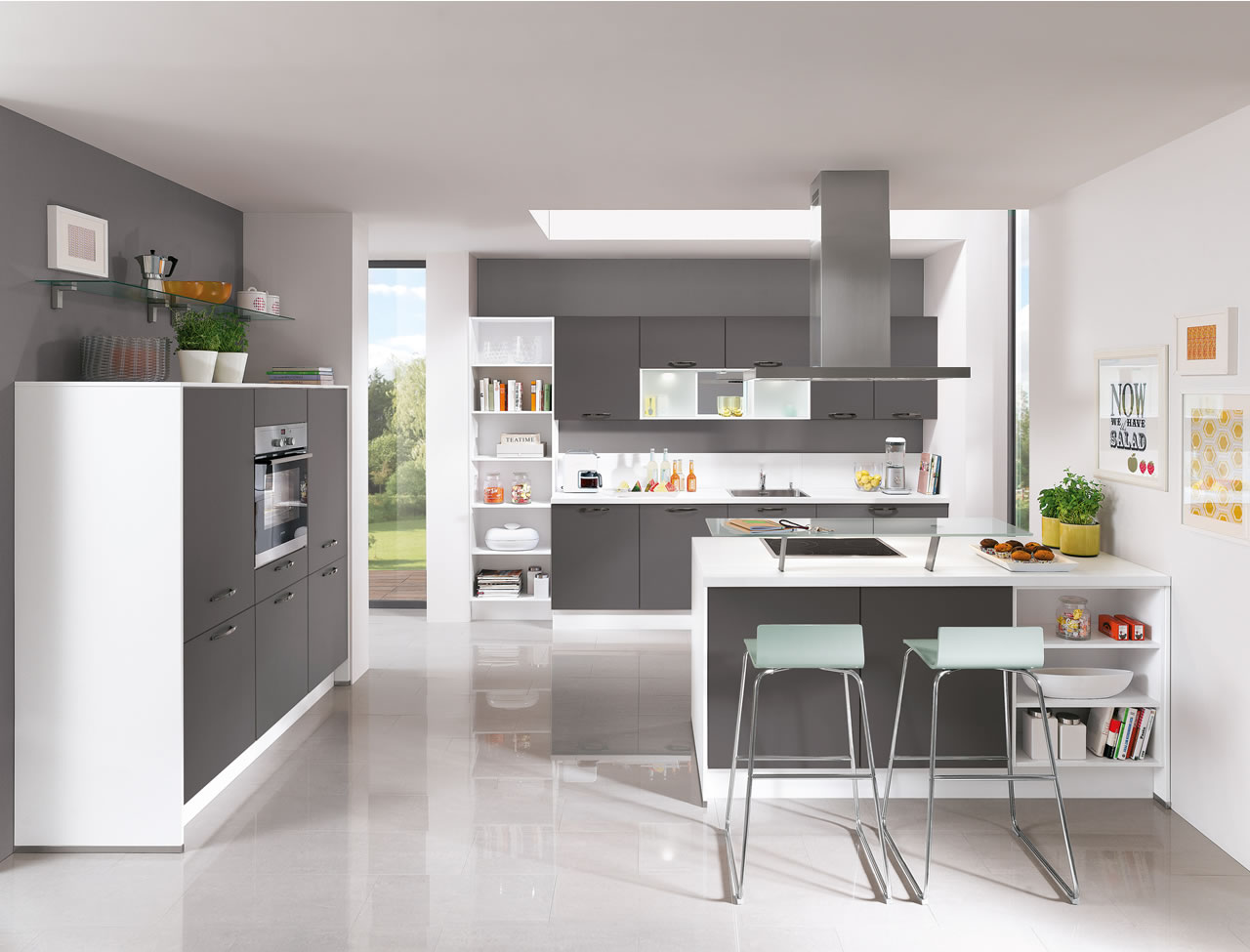 The Nobilia Laser door range is versatile and broad in its appeal. A simple slab door that offers a wealth of styling options and shown here in a wondrously rich Slate Grey, perfectly contrasted with Premium White decors, work surfaces, plinths, kick boards and panelling to create one of the best examples of a modern German kitchen in a  monochrome style. Effortless…
With little attentions to detail such as Black Chrome handles that maintain the solid shape and texture of the doors, to the recesses and open storage (in contrasting Premium White) this kitchen is so pleasing to the eye and offers a much more subtle approach, if  Black Gloss stylings are not to your taste.
iHome Kitchens & Interiors design and install a stunning range of English Made and Nobilia German kitchens across Buckinghamshire, London, Berkshire, Surrey, Oxfordshire, Hampshire and Hertfordshire.
To find out more, ask our Design Team some questions or order a brochure, and/or request a Design Visit please feel free to contact us by phone, email or the website and if you would like to see a selection of the vast number of kitchen projects and installations we designed to date please see our Portfolio.

Nobilia German Kitchens – Designed by iHome Interiors – Made in Germany