Laser from Nobilia is a slab door style available in Premium White, Sand, Mineral Grey, Satin Grey, Honed Honey, Honed Ivory, Flared Oak Reproduction, and seen here in Sand 415.
Although the primary colour choice for the door fronts on the above design is Laser 415 in Sand, the back wall sees the use of Rio Nautical Pine to both the wall units and the niche cladding. A smaller run of Rio Nautical Pine can be seen as further decorative cladding above the fridge/freezer and single oven in the left of the above image.
A lot of function in a small space.
This typical corner kitchen demonstrates that an optimum kitchen work routine can be achieved with just a few key kitchen components and some well thought out planning and design attention to detail.
And as this is a very open concept kitchen, there is also a generous dining area with open shelf unit elements for accommodating kitchen utensils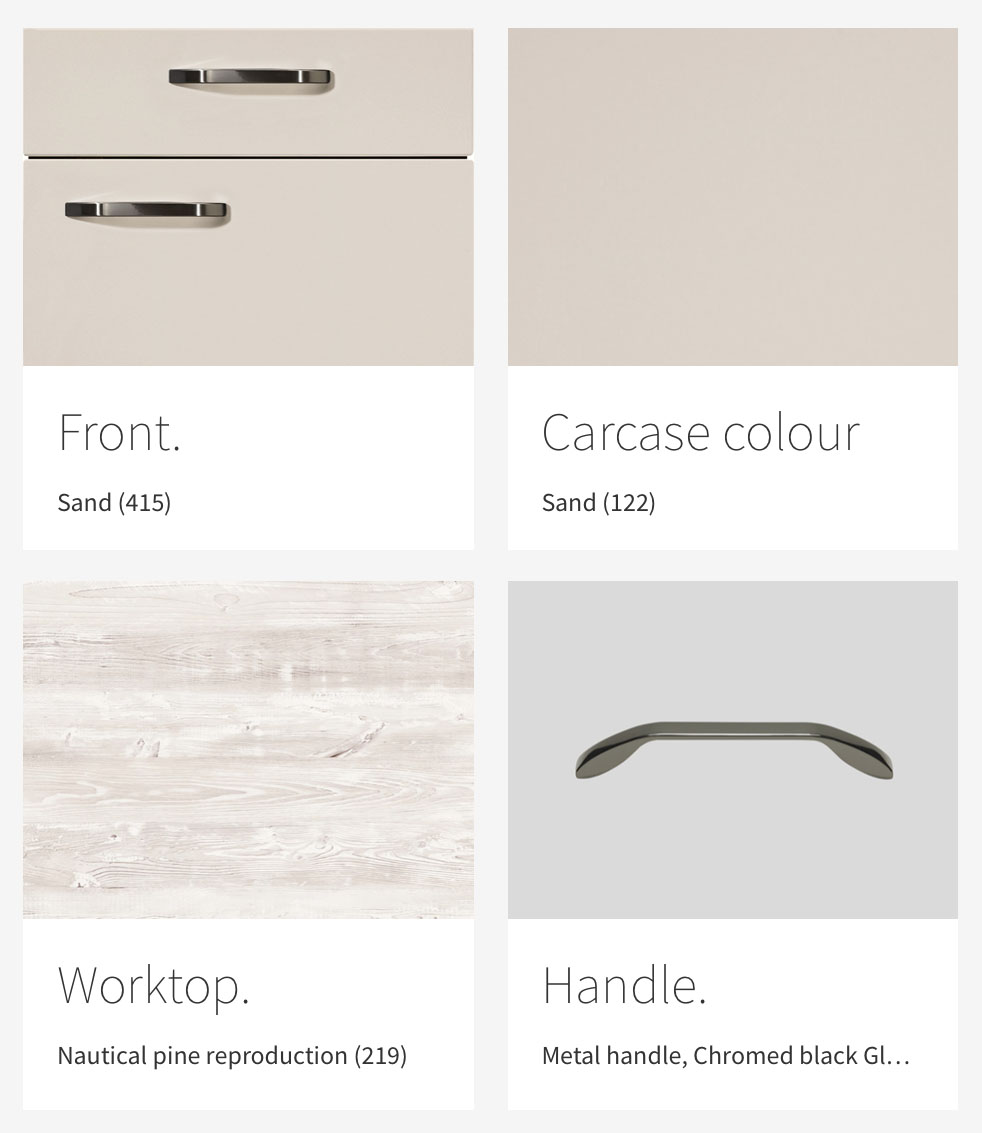 Want to see another example of Nobilia Laser in 415 Sand?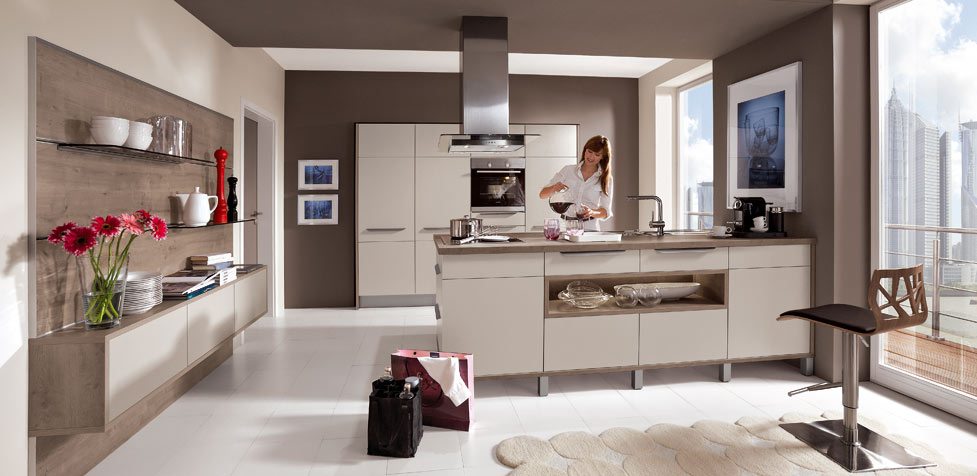 This example room set up is a break from the traditional white gloss German kitchen and instead showcases the warmer somewhat Earthy tones that are very much on trend at present.
In addition to the warm Sand the Oak repro worktops, panelling and decorative storage offer balance as opposed to contrast to create a warm and homely atmosphere.
Also on trend is the freestanding under counter units, with decorative legs, instead of being hidden behind a plinth and the small run of narrow height and narrow depth wall units at under counter height on the left wall are more frequently being used in open plan kitchens as further decorative storage to great effect.
iHome Interiors design and fit a stunning range of Nobilia German kitchens across Buckinghamshire, London, Berkshire, Surrey, Oxfordshire, Hampshire and Hertfordshire.
Click 'Previous Work' for a look at the vast array of projects we have delivered to date and if you would like to have any further information regarding our Nobilia German Kitchens, or a brochure please feel free to get in touch…