The Flash High Gloss kitchen from popular German kitchens brand Nobilia is one of their newest doors and whilst seen here in Ivory High Gloss, the door is also available in White, Satin Grey and Midnight Blue.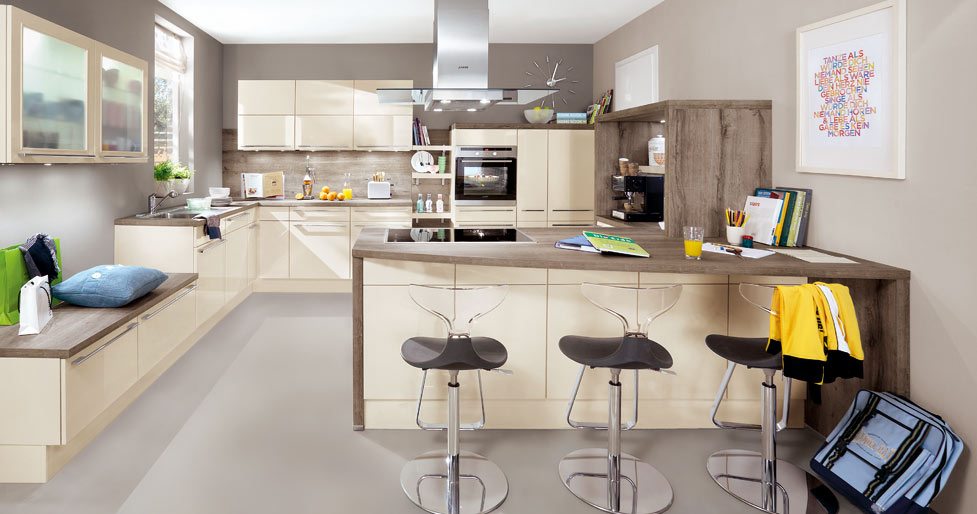 The Ivory is finished with Canadian Oak surfaces throughout the kitchen with a featured storage unit and shelving at the wall end of the peninsular, plus work tops, decorative panels, seating bench top and as a further shelving and storage in the living space end of the room.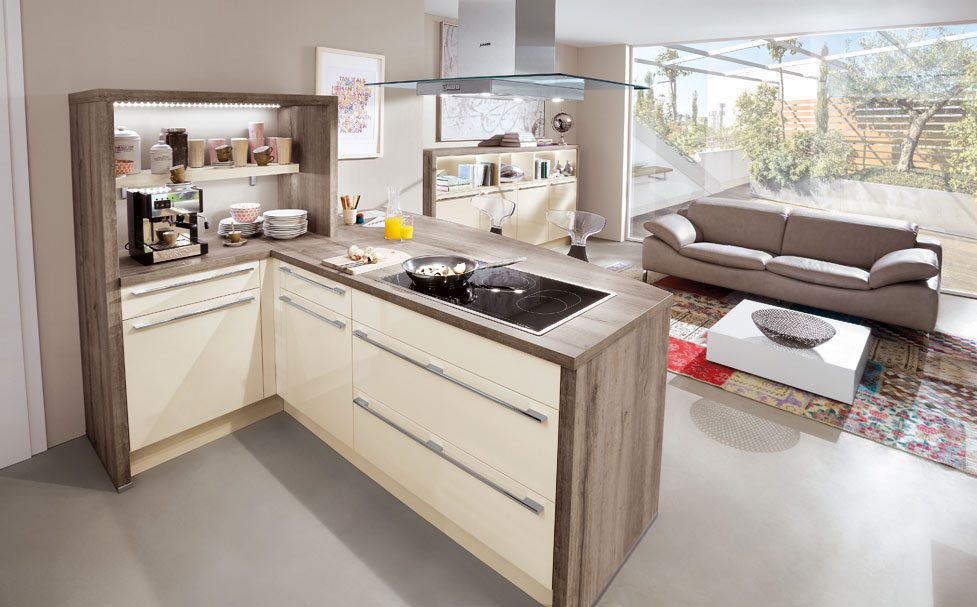 Open Living
More and more homeowners are opting to open up their living space to create a more open plan feel to the kitchen and living rooms by combining them into one mixed use room, for a more comfortable environment and as shown here, the Nobilia furniture is the perfect vehicle to achieve this, with factory supplied furniture (all German made) and accessories in the same colour choices as the kitchen door fronts, so as to enable exact colour matching.
At iHome Interiors we tailor our designs around our customers specific preferences and needs and we can design and fit a from stunning range of Nobilia German kitchens across Buckinghamshire, London, Berkshire, Surrey, Oxfordshire, Hampshire and Hertfordshire.
Click 'Previous Work' for a look at the vast array of projects we have delivered to date and if you would like to have any further information regarding our Nobilia German Kitchens, or a brochure please feel free to get in touch…