Nobilia Flash is a popular High Gloss Premium Colour (handled) slab style door offering for those who want a very rich colour texture to their kitchen styling. Available in White High Gloss (450) as shown here, plus Ivory High Gloss, Slate Grey High Gloss, Midnight Blue High Gloss and Red High Gloss.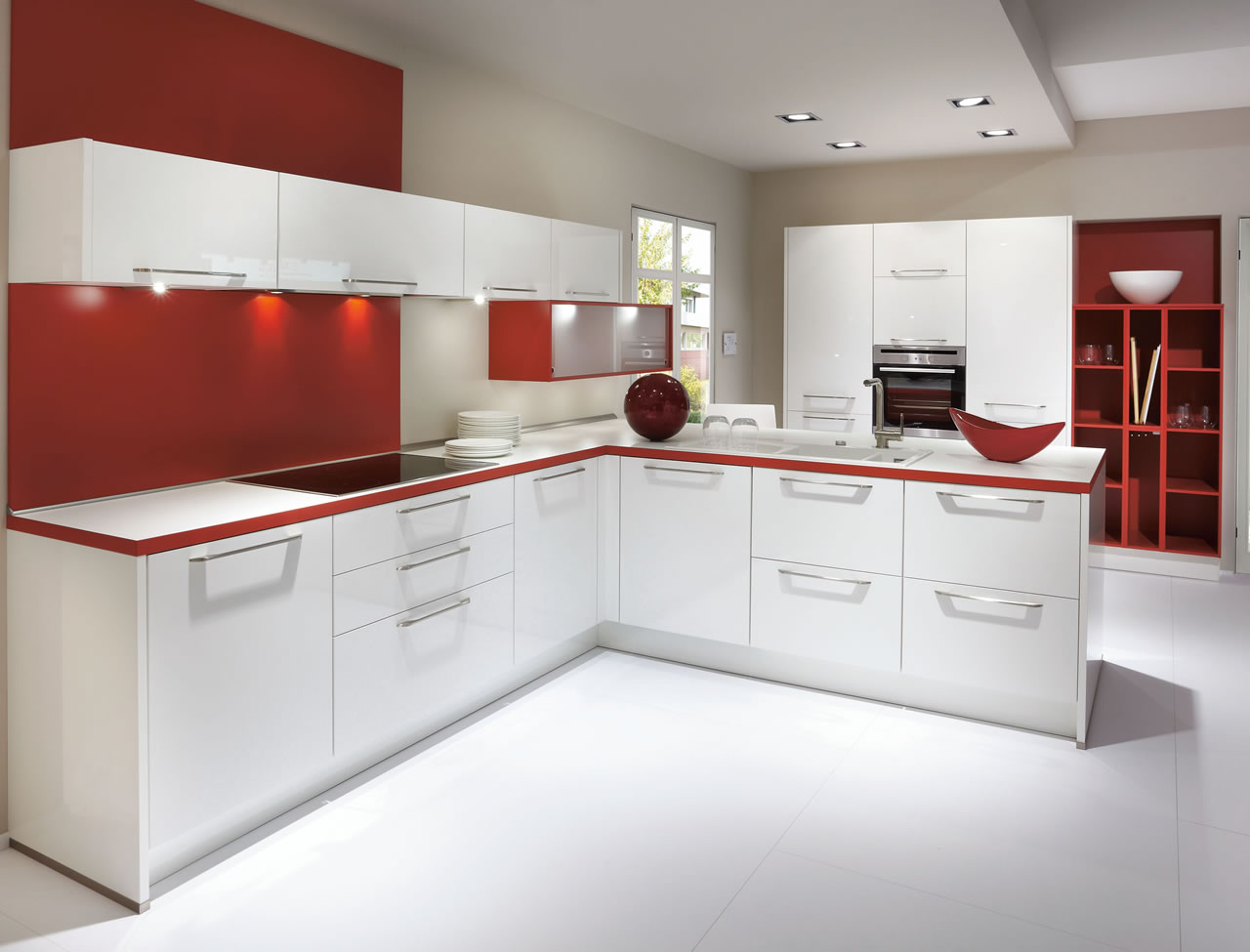 The Nobilia Flash White High Gloss is perhaps the next step in the somewhat ubiquitous high gloss white German kitchen. Often imitated, the white gloss German kitchen is now considered not just a style but a genre of kitchens and if you want the real thing, and not just an imitation, then the Flash style is a great place to start.
Not to forget though, that whilst you can colour block and create a white gloss kitchen at home in the John Lennon 'Imagine' music video, with Nobilia, and particularly Flash, you can mix and match to inject some colour with ease.
However, as seen here, just a slight subtle touch of red decorative trim, and storage interiors, a tiny splash of red to a couple of wall units and a splash back and you do just enough to shake of the John Lennon Imagine theme and create something more bespoke and personalised.
iHome Kitchens & Interiors design and install a stunning range of English Made and Nobilia German kitchens across Buckinghamshire, London, Berkshire, Surrey, Oxfordshire, Hampshire and Hertfordshire.
To find out more about how we can help you recreate the John Lennon Imagine video, or perhaps something more bespoke and personalised to your styling desires and wishes simply get in touch and ask our Design Team some questions or order a brochure, and/or request a Design Visit.

Nobilia German Kitchens – Designed by iHome Interiors – Made in Germany