You may want to consider Nobilia Colour Accents for the perfect colour balance in your new German kitchen.
German Kitchens from Nobilia are renowned for their quality and styling and never one to sit back, each year Nobilia widens its offering, in terms of everything from new door styles, technical advances and the vast amount of accessories available and the colours and textures that they are available in.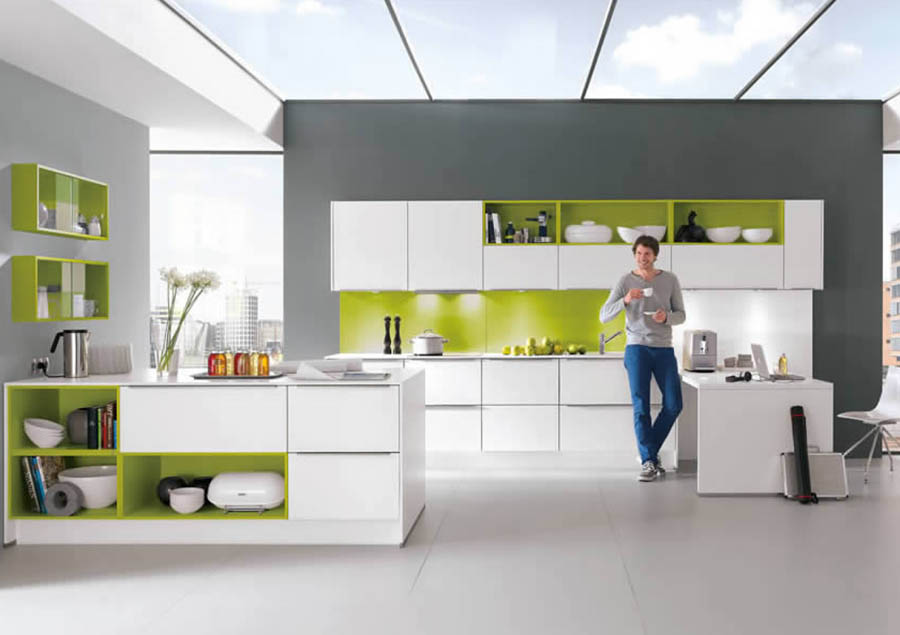 In recent years, Nobilia has been very active in listening to designers and customers alike so as to continually improve and offer more and more choice and one such example of this improvement has been the surge in decorative furniture and panelling via the Nobilia Colour Accents range.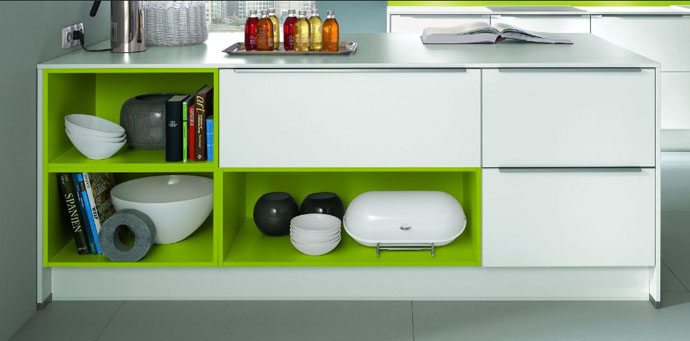 Gone are the days of flat-pack kitchens for the modern home as more and more people are wanting to personalise their kitchens to ever increasing heights and with Nobilia this has never been easier as with their colour accents range.
You can inject a a little bit of colour and vibrancy into the kitchen via a host of options including decorative panels, splash backs, end panels, and even storage or you can inject a lot of colour and texture using brights greens, yellows and oranges for example, or perhaps more industrial textures like bronze or concrete. The choice is yours and the choices are endless.
Colours include Fern Green, Maize Yellow, Salsa Red, Orange, Aqua Blue, Sage, Ferro bronze and Concrete Slate Grey allowing for a higher degree of personalisation and this modern kitchen solution allows designers and homeowners to be that little bit more creative with colour and to mix it up a little rather than have a solid colour theme dominating your kitchen.
For advice and some more details on how we can transform your next kitchen get in touch and hear how iHome Interiors can design and fit a stunning English made kitchen or Nobilia German kitchen for you. We operate across Buckinghamshire, London, Berkshire and surrounding areas. For a look at the vast array of customer projects we have delivered to date Click 'Previous Work'.

To take advantage of our Free Design Planning service, and to explore the full potential of Nobilia simply request a brochure and/or book a design visit and one of our team will be in touch right away…