Hamble Natural Oak is testimony to creativity and skilled craftsmanship.  Considered design ideas focus attention on the natural characteristics and beauty of the solid timber framing of this shaker style kitchen.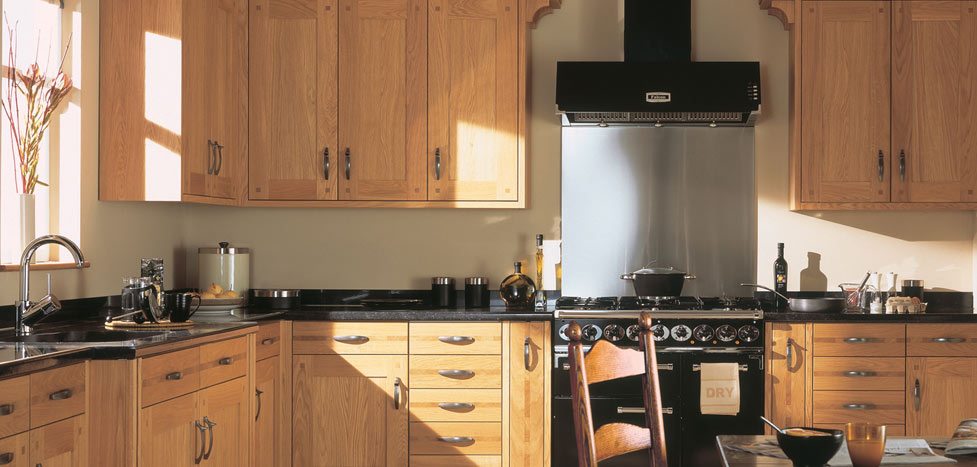 90mm Solid European Oak framing with feature end grain square plugs and solid feature drawer fronts have central end grain detail running through, as evident in the photos showcasing the sumptuous Hamble classic kitchen style.
With the perfect classic kitchen accessories such as the Range cooker, and over size extractor the emphasis here is very much on a working kitchen for the family, with plenty of storage space, work preparation areas and dining options.
The close up of the below photo demonstrates the quality of the wood grain and just how well it is perfectly balanced and completed with the more traditional door handles, end panels and solid wood corner posts.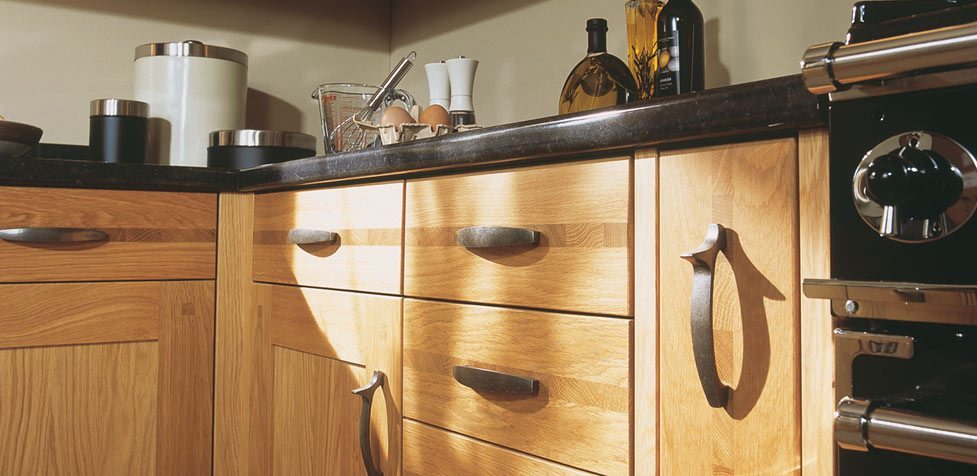 At iHome Interiors we tailor our designs around our customers specific preferences and needs and we can design and fit a from stunning range of kitchens across Buckinghamshire, London, Berkshire, Surrey, Oxfordshire, Hampshire and Hertfordshire.
Click 'Previous Work' for a look at the vast array of projects we have delivered to date and if you would like to have any further information regarding our English Made Kitchens, or a brochure please feel free to get in touch…