Concrete has the reputation of being cold and uncomfortable but at iHome Interiors we beg to differ and so do the many homeowners whom have opted for a more industrial look to their kitchen as Nobilia has responded to growing consumer demand in releasing the lovely Nobilia Riva 891 style in White Concrete from the Line N German Kitchens range.
The White concrete reproduction décor in this design brings a subtle, warm colouring to the minimalistic, cool concrete look.It harmonises splendidly with the dry stone wall décor niche cladding and the restrained wooden flooring. A perfect combination for those who love the industrial look.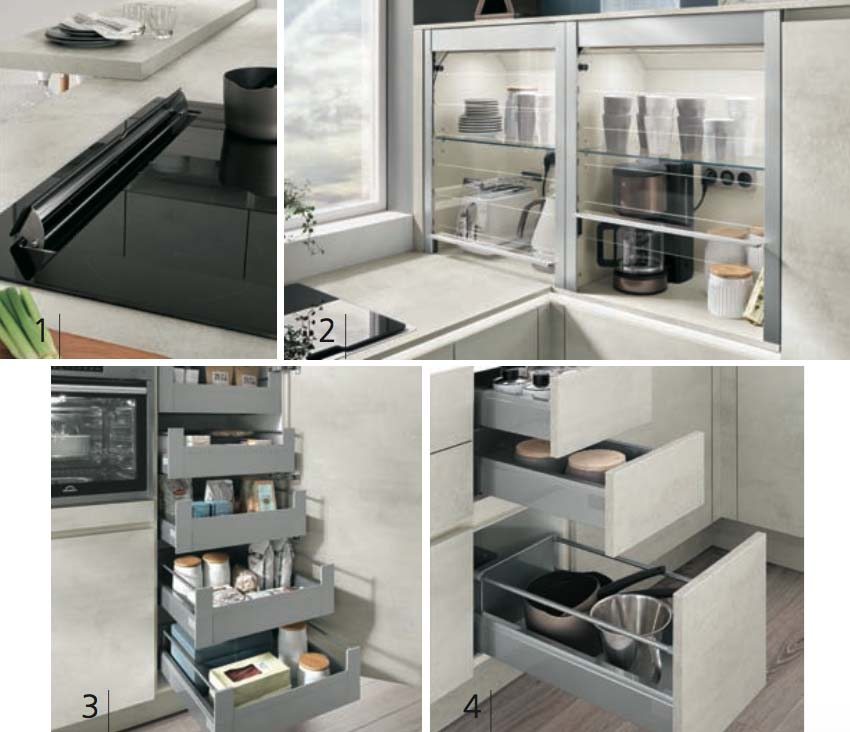 Nobilia Riva 891 White Concrete Details (above):
Hot plates with integrated downdraft extraction remove grease and steam right where they occur, while offering an unobstructed view and headroom above the cooking area.
Roll-up front dresser units provide accessible storage right at the work surface and thanks to their large glass slats, allow a clear view of sophisticated kitchen appliances.
Highboards with internal pull-outs mean plenty of clearly arranged storage space behind the doors and uncluttered design.
Even 30 cm wide full pull-outs and drawers provide super storage for kitchen utensils and small appliances.
At iHome Interiors we tailor our designs around our customers specific preferences and needs to design and fit the perfect bespoke solution for each customer.
If you are interested in LINE-N by Nobilia for your new German kitchen, or any other of the kitchens we design, supply and install, we operate across Buckinghamshire, London, Berkshire, Surrey, Oxfordshire, Hampshire and Hertfordshire and offer a FREE HOME DESIGN SERVICE.